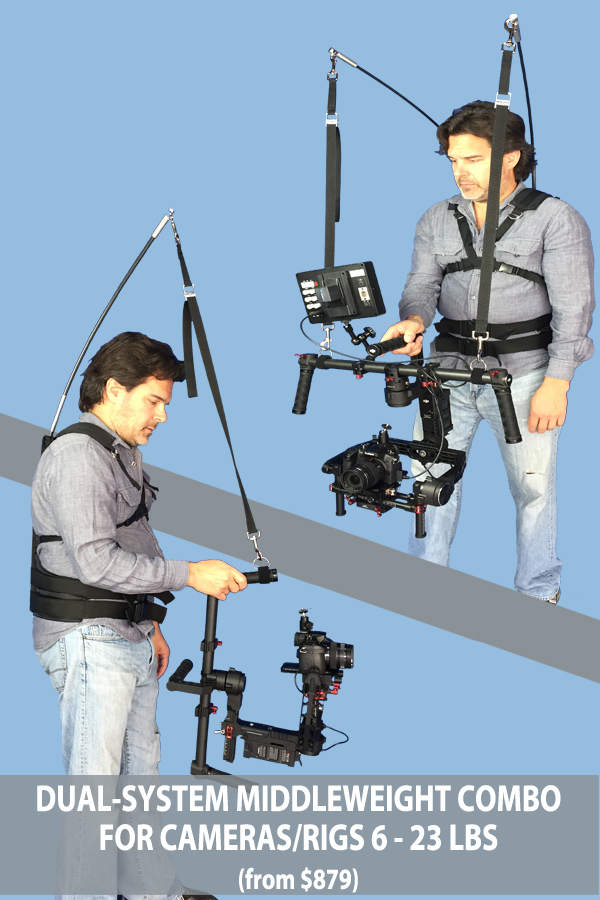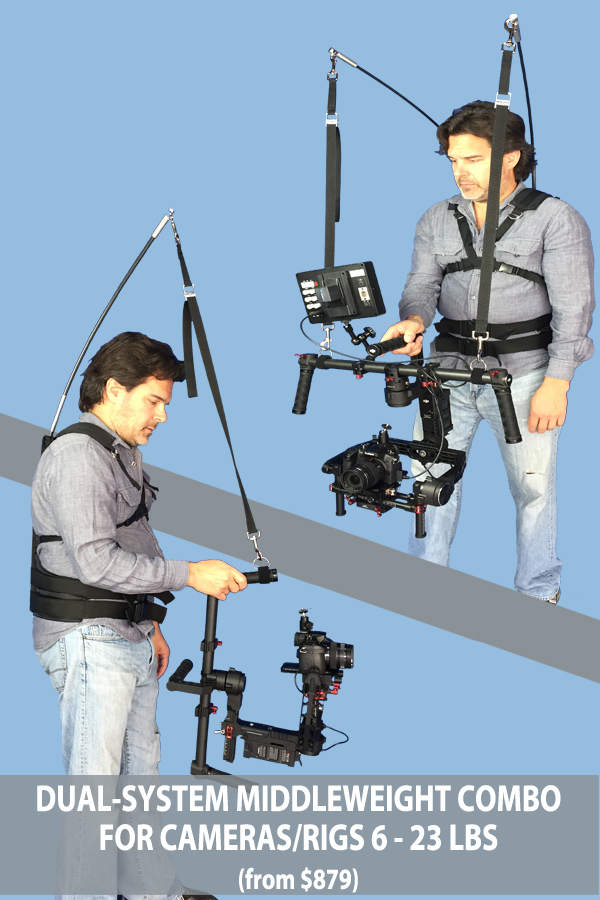 The Dual-System Middleweight Combo Package is basically a 2-Rod System Package with a 1-Rod System Heavyweight rod. This gives you the flexibility of using it in multiple configurations. Designed for rigs weighing 6-23 lbs.
Using as a 1-Rod System will handle 6-23 lbs
Using as a 2-Rod System will handle 11-19 lbs
TOTAL WEARING WEIGHT:
3lbs 10oz (as 2-Rod Middleweight Package)
3lbs (as 1-Rod Heavyweight Package)
*due to the nature of the usage of the rod and the variance in each operator's handling of the product, there is no warranty on the fiberglass rods
STANDARD PACKAGE INCLUDES:
Atlas Harness
1 of the 1-Rod Heavyweight fiberglass rod
2 of the 2-Rod Middleweight fiberglass rods
2 each of 16" and 26" PVC pipes
2 long adjustable webbing straps, allowing easy adjustment from 12"-41"
2 super heavy-duty high-tension industrial-strength elastic webbing straps help dampen vertical movement
High-density, water-resistant compact nylon carrying bag
UPGRADE OPTION: PAIR OF QUICK-RELEASE LATCHES (+$25 each)
Strong magnetic metal latches that allows a quick and easy connect/release of the Atlas to your rig. Good for 300lb+ static weight.
CLICK ON IMAGES BELOW FOR LARGER VIEWS AND DETAILS FOR EACH PART.